Young Adult is an exciting sub-genre with energy, angst, optimism and strength. This year just four RITA finalists have been announced in the Young Adult category. Here is a rundown of each of those finalists.
Boys Like You
by Juliana Stone
Sourcebooks, Fire
Leah Hultenschmidt and Aubrey Poole, editors
IF
If I hadn't fallen asleep.
If I hadn't gotten behind the wheel.
If I hadn't made a mistake.
For Monroe Blackwell, one small mistake has torn her family apart–leaving her empty and broken. There's a hole in her heart that nothing can fill. That no one can fill. And a summer in Louisiana with her grandma isn't going to change that…
Nathan Everets knows heartache firsthand when a car accident leaves his best friend in a coma. And it's all his fault. He should be the one lying in the hospital. The one who will never play guitar again. He doesn't deserve forgiveness, and a court-appointed job at the Blackwell B&B isn't going to change that…
There's No Going Back
Captivating and hopeful, this achingly poignant novel brings together two lost souls struggling with grief and guilt–looking for acceptance, so they can find forgiveness.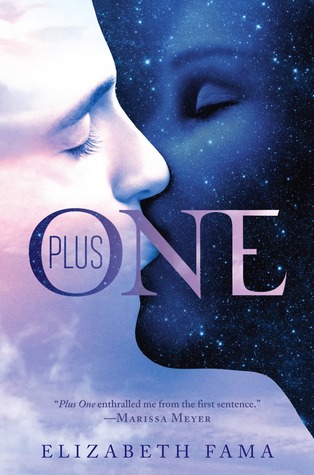 Plus One
by Elizabeth Fama
Macmillan, Farrar, Straus and Giroux BYR
Simon Boughton, editor
It takes guts to deliberately mutilate your hand while operating a blister-pack sealing machine, but all I had going for me was guts.
Sol Le Coeur is a Smudge—a night dweller in an America rigidly divided between people who wake, live, and work during the hours of darkness and those known as Rays who live and work during daylight. Impulsive, passionate, and brave, Sol deliberately injures herself in order to gain admission to a hospital, where she plans to kidnap her newborn niece—a Ray—in order to bring the baby to visit her dying grandfather. By violating the day-night curfew, Sol is committing a serious crime, and when the kidnap attempt goes awry it starts a chain of events that will put Sol in mortal danger, uncover a government conspiracy to manipulate the Smudge population, and throw her together with D'Arcy Benoît, the Ray medical apprentice who first treats her, then helps her outrun the authorities—and with whom she is fated to fall impossibly and irrevocably in love.
Set in a vivid alternate reality and peopled with complex, deeply human characters on both sides of the day-night divide, Plus One is a brilliantly imagined drama of individual liberty and civil rights—and a compelling, rapid-fire romantic adventure story.
Run to You
by Clara Kensie
Harlequin, TEEN
Natashya Wilson, editor
Part One in the riveting romantic thriller about a family on the run from a deadly past and a first love that will transcend secrets, lies and danger…
Sarah Spencer has a secret: her real name is Tessa Carson, and to stay alive, she can tell no one the truth about her psychically gifted family and the danger they are running from. As the new girl in the latest of countless schools, she also runs from her attraction to Tristan Walker—after all, she can't even tell him her real name. But Tristan won't be put off by a few secrets. Not even dangerous ones that might rip Tessa from his arms before they even kiss…
RUN TO YOU is Tessa and Tristan's saga—two books about psychic gifts, secret lives and dangerous loves. Each book is told in three parts: a total of six shattering reads that will stay with you long after the last page. Book One is First Sight, Second Glance, and Third Charm. Book Two is Fourth Shadow, Fifth Touch, and Sixth Sense.
Some Boys
by Patty Blount
Sourcebooks, Fire
Aubrey Poole, editor
Some boys go too far. Some boys will break your heart. But one boy can make you whole.
When Grace meets Ian she's afraid. Afraid he'll reject her like the rest of the school, like her own family. After she accuses the town golden boy of rape, everyone turns against Grace. They call her a slut and a liar. But…Ian doesn't. He's funny and kind with secrets of his own.
But how do you trust the best friend of the boy who raped you? How do you believe in love?
A gut-wrenching, powerful love story told from alternating points of view by the acclaimed author of Send.