Congratulations to the 2015 Golden Hearts Winners Kimberly Buckner, Tracy Poole, Michele Arris, Stephanie Winkelhake, Sara Leyton, and Jeanne Oates Estridge. And congratulations to the Rita Award Winners Caro Carson, Kriten Callihan, Tessa Dare, Meredith Duran, Juliana Stone, Tiffany Reisz, Anna Richland, J.D. Robb, Irene Hannon, Jill Shalvis, Jane Graves and Clara Kensie.
Here is a description of the Rita winning novels in the categories of Young Adult, Best First Book, Inspirational, and Paranormal. More to follow…
Young Adult
Boys Like You
by Juliana Stone
Sourcebooks, Fire
Leah Hultenschmidt and Aubrey Poole, editors
IF
If I hadn't fallen asleep.
If I hadn't gotten behind the wheel.
If I hadn't made a mistake.
For Monroe Blackwell, one small mistake has torn her family apart–leaving her empty and broken. There's a hole in her heart that nothing can fill. That no one can fill. And a summer in Louisiana with her grandma isn't going to change that…
Nathan Everets knows heartache firsthand when a car accident leaves his best friend in a coma. And it's all his fault. He should be the one lying in the hospital. The one who will never play guitar again. He doesn't deserve forgiveness, and a court-appointed job at the Blackwell B&B isn't going to change that…
There's No Going Back
Captivating and hopeful, this achingly poignant novel brings together two lost souls struggling with grief and guilt–looking for acceptance, so they can find forgiveness.
Best First Book
Run to You
by Clara Kensie
Harlequin, TEEN
Natashya Wilson, editor
Part One in the riveting romantic thriller about a family on the run from a deadly past and a first love that will transcend secrets, lies and danger…
Sarah Spencer has a secret: her real name is Tessa Carson, and to stay alive, she can tell no one the truth about her psychically gifted family and the danger they are running from. As the new girl in the latest of countless schools, she also runs from her attraction to Tristan Walker—after all, she can't even tell him her real name. But Tristan won't be put off by a few secrets. Not even dangerous ones that might rip Tessa from his arms before they even kiss…
RUN TO YOU is Tessa and Tristan's saga—two books about psychic gifts, secret lives and dangerous loves. Each book is told in three parts: a total of six shattering reads that will stay with you long after the last page. Book One is First Sight, Second Glance, and Third Charm. Book Two is Fourth Shadow, Fifth Touch, and Sixth Sense.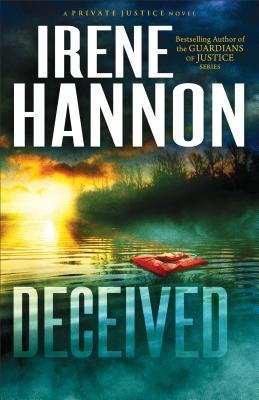 Inspirational
Deceived
by Irene Hannon
Baker Publishing Group, Revell
Jennifer Leep, editor
For three years, Kate Marshall has been grieving the loss of her husband and their four-year-old son in a boating accident. But when she spots a familiar-looking child on an escalator in the mall, she is convinced it is the son she thought was dead. With police skeptical of her story, she turns to private investigator Connor Sullivan. The former Secret Service agent is dubious but agrees to investigate. Digging into the case he discovers that the incident may have been no accident at all. But if Kate's son is alive, someone is intent on keeping him hidden–and may be willing to go to lethal lengths to protect a sinister secret.
As Irene Hannon's many fans have come to expect, "Deceived "is filled with complex characters, unexpected twists, and a riveting plot line that accelerates to an explosive finish.
Paranormal
Evernight
by Kristen Callihan
Grand Central Publishing, Forever
Alex Logan, editor
KRISTEN CALLIHAN is an author because there is nothing else she'd rather be. She is a three-time RITA® finalist and winner of two RT Reviewer's Choice awards. Her novels have garnered starred reviews from Publisher's Weekly and the Library Journal, as well as being awarded top picks by many reviewers. Her debut book Firelight received RT Magazine's Seal of Excellence, was named a best book of the year by Library Journal, best book of Spring 2012 by Publisher's Weekly, and was named the best romance book of 2012 by ALA RUSA. When she is not writing, she is reading.
About the story:
Once the night comes . . .
Will Thorne is living a nightmare, his sanity slowly being drained away by a force he can't control. His talents have made him the perfect assassin for hire. But as he loses his grip on reality, there is no calming him-until he finds his next target: the mysterious Holly Evernight.
Love must cast aside the shadows
Holly cannot fathom who would put a contract on her life, yet the moment she touches Will, the connection between them is elemental, undeniable-and she's the only one who can tame his bouts of madness. But other assassins are coming for Holly. Will must transform from killer to protector and find the man who wants Holly dead . . . or his only chance for redemption will be lost.
Related articles